SuperTAPP AVC is the key to enabling smart grid roll out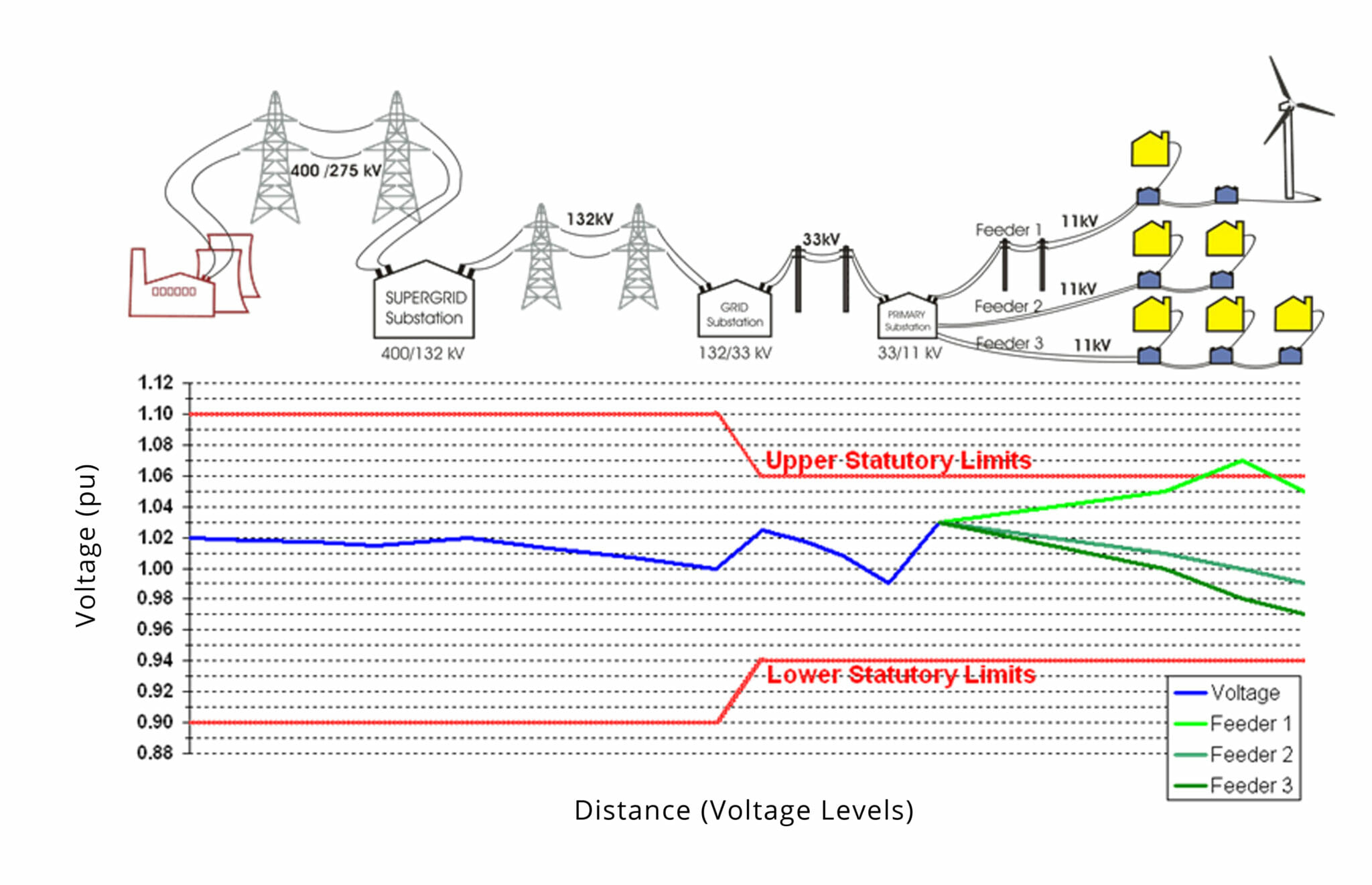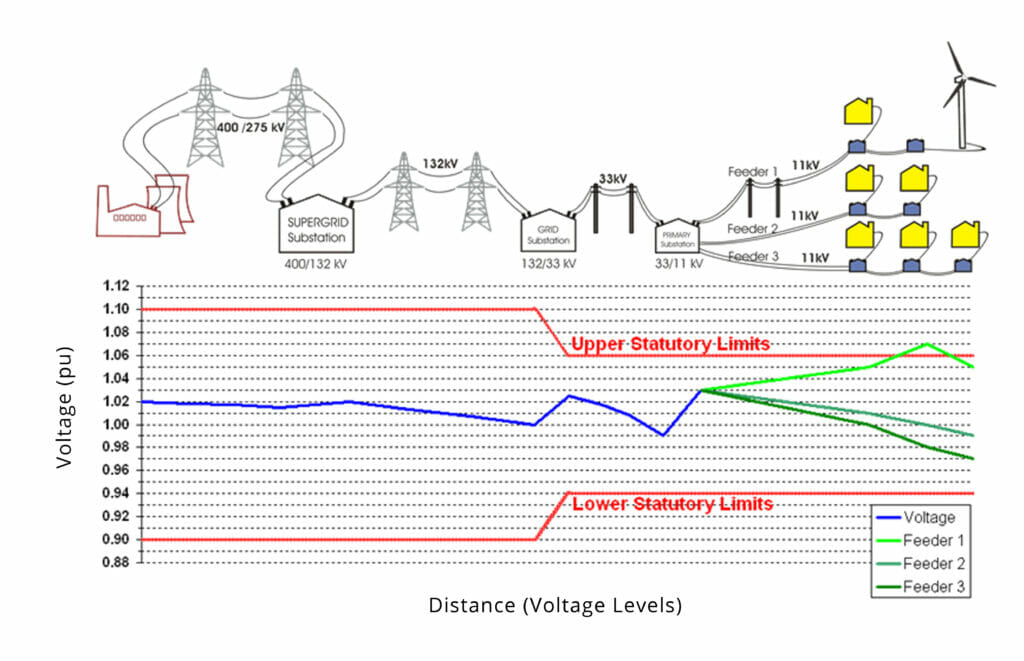 Why SuperTAPP SG?
Voltage control is one of the most important challenges facing network operators in the age of Smart Grids – and with gigawatts of new distributed generation and storage, plus potentially millions of electric vehicles on the
horizon, technological innovation is vital. We believe SuperTAPP SG is exactly this.

Jon Hiscock, CEO, Fundamentals Ltd
Following the Customer Led Network Revolution trials under the LCNI funding scheme, Northern Powergrid identified the need to adapt its network for the new Smart Grid era: a rapidly increasing number of distributed generation, electric vehicle and STOR (Short Term Operating Reserve) connections.
Key to the project is the need to improve voltage control in order to avoid having to reinforce the network, while maintaining a healthy network supply within statutory limits.
Northern Powergrid chose Fundamentals' SuperTAPP SG relay to provide AVC (Automated Voltage Control) across its southern region to enable Smart Grid deployment, future proof the existing network for more distributed generation connections and prepare it for increasingly dynamic system conditions.
As part of the programme, Northern Powergrid is taking the opportunity to review its whole voltage control infrastructure, identifying assets that need upgrading and/or refurbishment to ready its substations for future network challenges
SuperTAPP SG Smart Grid relay
The SuperTAPP SG relay has advanced voltage control functionality and enables all types of distributed generation and STOR sources to be connected into the grid. While the relay is being installed, existing tapchangers can be refurbish and upgraded, so they are equipped to perform more advanced and precise voltage control operations.
Upgrade and future-proof voltage control systems, to handle growing demand for distributed generation, STOR connections and electric vehicles.
Obviate the need for wholesale network reinforcement.
Ensure precise control of fluctuating voltages and eliminate
transgression of voltage limits
Identify all current voltage control equipment which needs upgrading
and/or refurbishing.
SuperTAPP SG Smart Grid relays deployed to provide AVC
(Automated Voltage Control).
Plug and play installation by third party contractors, with full
Fundamentals factory support.
Efficiently manage load changes resulting from new connections to the network, including large STOR, wind/solar farms and mass uptake of electric vehicles.
Reduce circulating current (financial loss) and stop tap changer runaway (control loss).
Transformer monitoring and control, generation of data populating new data warehouse alongside domestic Smart meters and substations for grid management.
Easily connected to SCADA (all protocols: IEC 61850, DNP3 etc.) for remote monitoring and analysis (Cloud)
Our clients
Northern Powergrid played a leading part in the Customer Led Network Revolution trials, which involved multiple stakeholders and extensive consumer engagement to map the key challenges facing network operators in a Smart Grid future. The need to adapt networks to cope with new patterns of generation, supply and consumption was high among the findings.
How SuperTAPP SG delivers automated voltage control
SuperTAPP SG is the latest realisation of Fundamentals' market-leading SuperTAPP range of AVC relays for transformer and tapchanger management, based on more than 25 years' experience.
Fundamentals can supply SuperTAPP SG relays ready to fit, or as part of a Turnkey AVC package, which is tailored to each customer and can include everything from system design, to in-house panel building, configuration and testing.
Managing distributed generation voltage issues
Voltages down the networks need to be kept within statutory limits. The voltage will increase and decrease with load and the tap changers need to adjust the voltages to keep within these statutory limits: but feeders with large amounts of distributed generation will experience a voltage rise, making voltage control more difficult to manage.
With traditional Master/Follower arrangements, systems can be complex, unreliable, require matched transformers and are inflexible for coping with the modern dynamic changing network.
The SuperTAPP SG relay uses a patented Negative Reactance Compensation technique to ensure that each transformer is on the optimum tap, reduces circulating current and enables mismatched transformers to run in parallel.
In addition, the SuperTAPP SG relay comes with 10 CT inputs for installation on the feeders with significant levels of generation. This enables it to manage high levels of embedded generation, as well as load drop compensation to offset the voltage based on load current down the feeders. Line drop compensation enables the voltage to be automatically adjusted based on load.
Fundamentals
Fundamentals is a power systems technology specialist, delivering innovative solutions which improve the health and performance of the grid.
Based in the UK and Australia, the company has built on its origins as an innovator in Automatic Voltage Regulation (AVR) products, together with its expertise in tapchangers and fault monitoring, to develop new products and services for better grid management.
The company has also developed dedicated service teams to deliver problem-solving solutions for customers in all sectors of the electricity industry.
Fundamentals works with a growing network of power technology experts and delivery partners in Europe, Asia Pacific and the Gulf.
The company is engaged in developing new solutions for grids, as operators work towards a net zero future. These embrace artificial intelligence, machine learning, digital substations and new management systems, which Fundamentals believes will increasingly be cloud-based and virtualised.