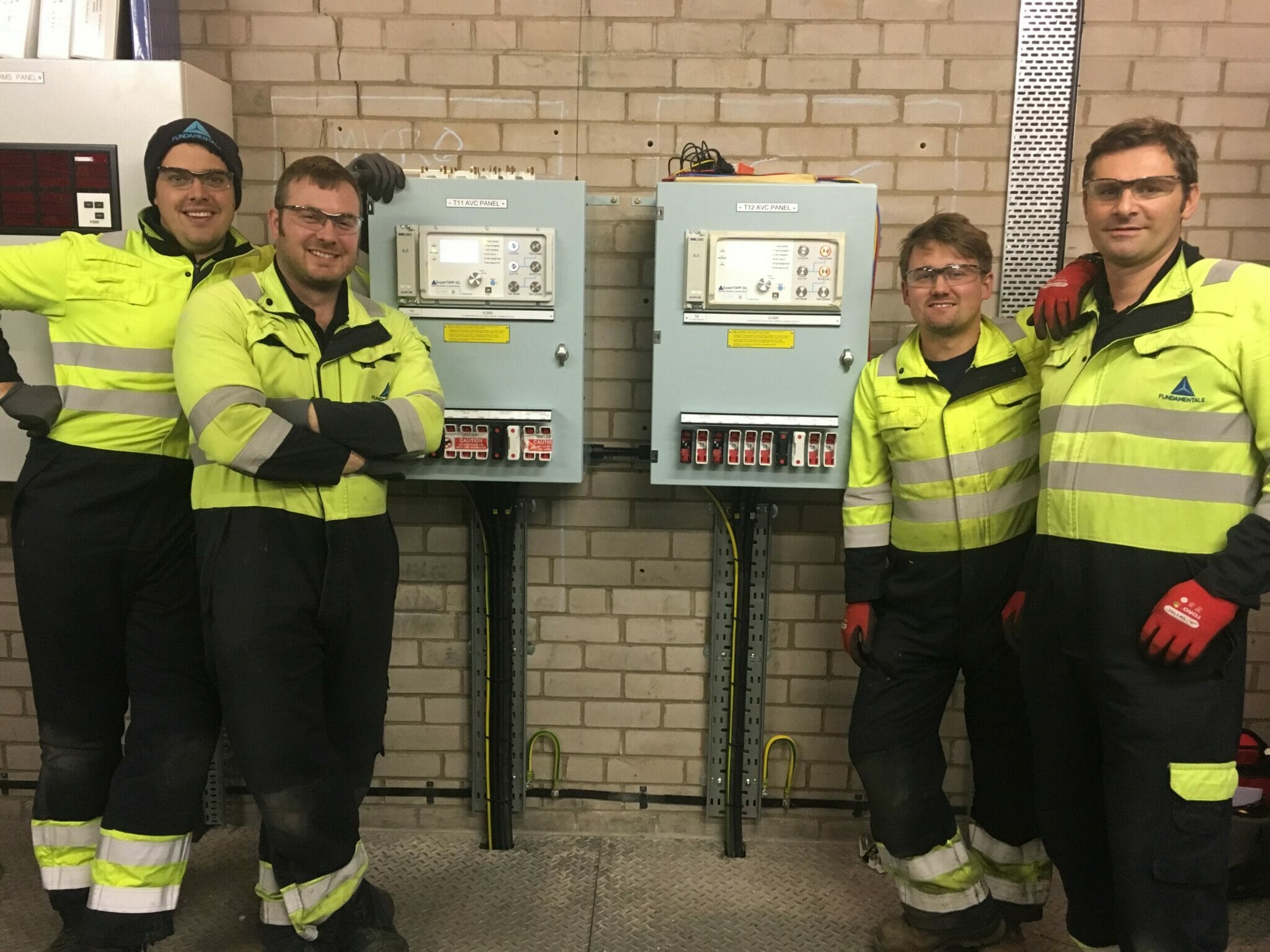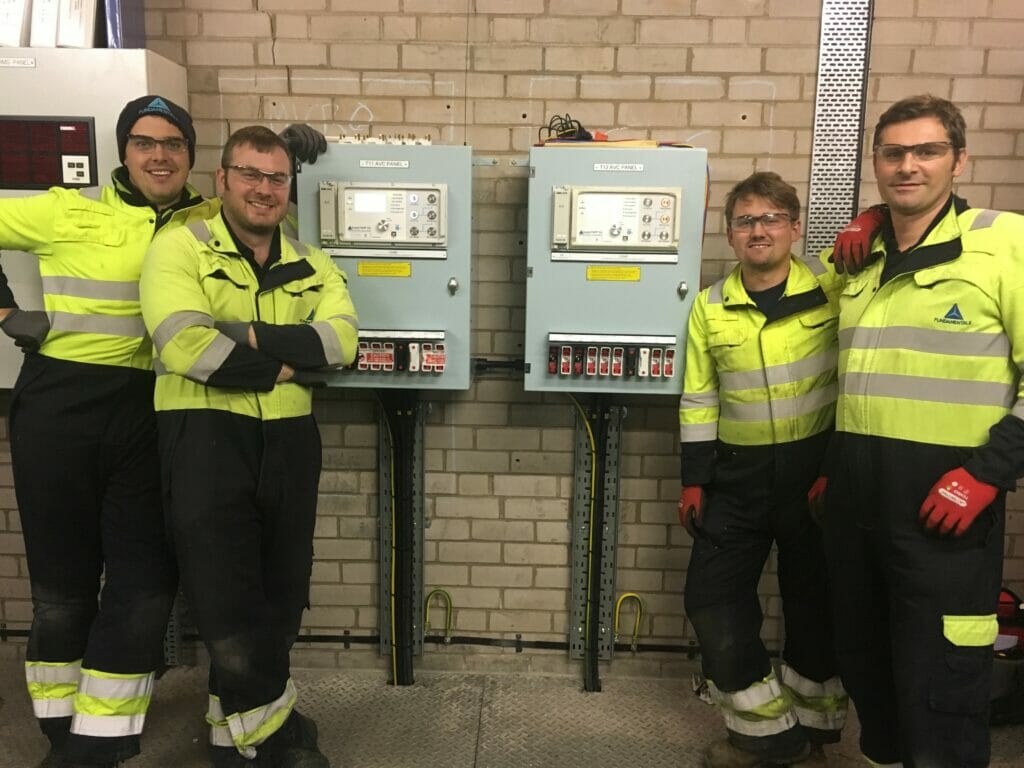 Thinking of joining us?
We have a 'Yes we can' attitude which comes into play in our sense of purpose in solving our customers' difficult problems. Our team approach and wearing the (metaphorical) shirt has an enormous part to play to achieve this, and helps to successfully build great relationships with customers.
The health and wellbeing of our people and planet is very important to us. We support a healthy lifestyle, breaks and interpersonal interactions during the working day and not working during weekends and holidays.
We aim to create a great place to work which includes our offices, factories or on customer sites. Most of us have a need to be flexible at times and if the role allows your great place to work could be at home for some of the time.
We believe that we're better together and encourage teams to regularly spend whole days working in the same location. This supports our mental wellbeing, creates stronger teams and helps us to share knowledge and experience and have fun and be happy.

Essentially, I'm putting myself in customers' shoes to interpret what they want and need from Fundamentals to specify a solution.

Elizabeth Macharia, Product Manager, Fundamentals Ltd
Helping people is important to me. We face a number of challenges globally and engineering will be key in addressing them.

Rob Jay, Apprentice Engineer, Fundamentals Ltd.
The thing I like most about Fundamentals is numerous career opportunities the company provides.

Joe Jackson, Lead Panel Wireman, Fundamentals Ltd
People
We are excited by the prospect of solving the most difficult problems for our customers.

We're not afraid of a challenge as we see it as an opportunity to develop our expertise.

We thrive in a dynamic environment where change is ever present.

We have fun at work, we enjoy what we do and we want others to share in our enthusiasm.
Benefits
25 days annual leave (+ bank holidays)

Can buy up to 5 days holiday per year

Pension scheme

Employee assistance programme

Life assurance

Professional membership support

Bonus scheme

Flu jab & eye care

Refer a friend scheme

Cycle to work scheme
Areas of work
Analogue and digital electronic circuit and PCB design, manufacture, test and integration, including microcontrollers, DSPs, FPGAs and, increasingly, power electronics
Software for embedded microprocessors (both with and without operating systems), PCs and web, with a variety of tools, frameworks and support infrastructures, including virtualisation and containers
Overall system architecture and design, with automated build, integration and test
A variety of team and stream management practices including an agile philosophy
Understanding of power systems, their control, interfacing measurements and actuation including transformers and electromagnetics (VTs and CTs), and design of control algorithms
Mathematical methods and statistical approaches to large data sets
Specification, implementation and verification of advanced multi-layer communication protocols
Product and mechanical design for user experience and manufacturing, including prototyping and mid-volume processes
Verification and type testing to international standards, with external laboratories.
Want to work with us? You'll have some specialisms within these engineering disciplines which we would find extremely useful, but you are equally comfortable working in the broader area of your discipline. We are still growing so teams are small and flexibility is important.
Specifying and designing electrical schematics
Building to technical design drawings
Testing and inspection
Fitting of trunking and din rail, components, wiring, cable crimping and cable terminating work
Mechanical, electrical and process knowledge
Want to work with us? If you have any of the skills above and want to develop your expertise in a company where opportunity and flexibility are key please get in touch.
Working with TSOs, DNOs, Power Generators and Industrial customers
Electromechanical engineering and application
Installation and commissioning
CDM regulations
Our field services team work across the country and do require spending most of the week away from home.
Our business functions support across the business with skills in:
Quality
H&S
Procurement
IT
Finance
HR
Commercial
Risk
Sales & Marketing
Community
Christmas and Summer Parties

Better@Fundamentals 'Employee Forum'

Fruit in the office

Deliveroo Thursday
Vacancies
If what you're looking for isn't available, please send an email to careers@fundamentalsltd.co.uk, or get in touch with us via our contact page and we will get back to you.
Senior Product Design Engineer

Location:

Swindon

Salary:

Competitive

Status:

Open

Service Engineer

Location:

Oldham

Salary:

Competitive

Contract type:

37.5 per week

Status:

Open

Service Technician

Location:

National

Salary:

Competitive

Contract type:

Full Time

Status:

Open
Sorry, no jobs matched your selection.