New challenges. New tools.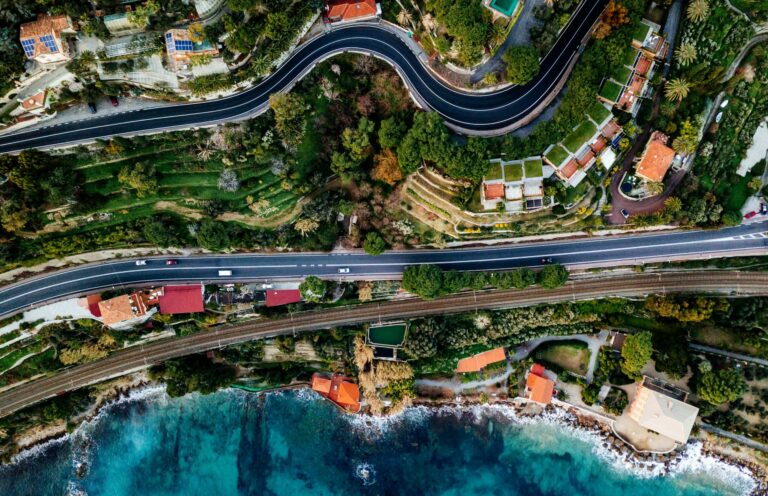 I invite you all to take a look at the new website. In addition to our new branding, we think you'll see that a lot is changing at Fundamentals – but our core mission is exactly the same.
Fundamentals' development has always been driven by our unique ability to solve engineering problems facing the grid. So our core strategy now is to deliver the technologies operators need to tackle greatest challenge in history – net zero carbon.
Our problem-solving DNA
My father Nick Hiscock and partner Chris Goodfellow founded Fundamentals in 1985 with a clear vision of applying the fundamentals of good engineering to solve problems on the grid. Hence our name – and the principle which continues to drive us forward. Because problem-solving is deep in our DNA.
Nick and Chris used the tools available at the time to crack the problem of how to operate and balance, in parallel, the two power transformers installed in HV substations. Their Transformer Automatic Paralleling Package solution has developed into our SuperTAPP SG – a truly fundamental innovation that continues to evolve as the world's leading AVC product.
But a lot has changed in 37 years. For Nick and Chris had little idea of the dramatic challenges now facing grid operators. Or the coming importance of artificial intelligence and digital communications.
New challenges. New tools.
The biggest challenge for the grid right now is helping achieve net zero carbon, while avoiding the enormous cost of wholesale reinforcement. We believe voltage control is absolutely key to this.
Fundamentals already supplies the world's most advanced voltage control product – the SuperTAPP SG AVC (Automatic Voltage Control) relay for grid and primary substations. We will continue to develop SuperTAPP SG, with even better features and functionality. More will follow in the area of voltage control, including new solutions for the Low Voltage (LV) network, as it becomes increasingly dynamic from the connection of electric vehicles, battery storage systems and heat pumps etc.
What makes Fundamentals different now is our growing ability to bring these technologies together and advance towards a new era of Total Voltage Control, embracing whole distribution networks.
Digital communications. Connecting everything.
Our knowledge of digital communication runs deep and is progressing rapidly. Advanced comms are built into the latest iterations of SuperTAPP SG. And our new Cube SGC (smart grid controller) product is set to prove a key enabling technology, with its ability to deliver communication between control centres and virtually every asset on the grid.
Together with the growing adoption of generic Application Data Hub (ADH) platforms across the industry, Cube SGC is enabling engineers to implement plug-and-play, off-the-shelf comms solutions with unprecedented ease.
Cube SGC and ADH are indeed the enabling technologies for a new era of smart grid communication, control, automation and security.
Artificial intelligence. Getting smarter.
Artificial intelligence (AI) and machine learning will be of growing importance for Fundamentals to deliver Total Voltage Control for the grid of the future. So we are investing heavily in building our AI and comms capabilities, through strategic acquisitions, partnerships and in-house skills development.
We are already using advanced AI to predict and prevent cable failures. And we will increasingly be deploying it in a range of voltage control solutions, from managing intermittent renewable power, to the mass uptake of electric vehicles.
Deep roots. Practical solutions.
Fundamentals is indeed a 'new tech' company. But our growth is deeply rooted in understanding the needs of DNOs/DSOs in the real world of managing existing assets, as well as rolling out exciting innovations. That will never change.
Feedback from our customers demonstrates strongly that people like to work with us because we talk their language, understand their problems and know how to deliver practical solutions that get results.
Check out our main website for everything from scheme design and consultancy, to commissioning, site engineering, fault detection and maintenance. And don't forget to visit the Ferranti Tapchangers website – very much part of the Fundamentals voltage control story – for unrivalled support for legacy tapchangers worldwide.
Fundamentals' future
We have a 10 year strategic development plan. And like all good plans, it is changing constantly to adapt to a changing world. But some things are set in stone:
Stick to our core mission of using the fundamental principles of good engineering to solve problems.
Keep building the skills of our people, to develop technologies which create game-changing products and services.
Pursue strategic acquisitions and partnerships worldwide, which will add to the resources we need.
Extend operations internationally.
Keep working closely with our customers and partners, to deliver the solutions they need in the real world.
And finally – we welcome your feedback. If there is anything on our new website you would like to see changed, please let us know.
Best wishes,
Jon Hiscock, CEO, Fundamentals